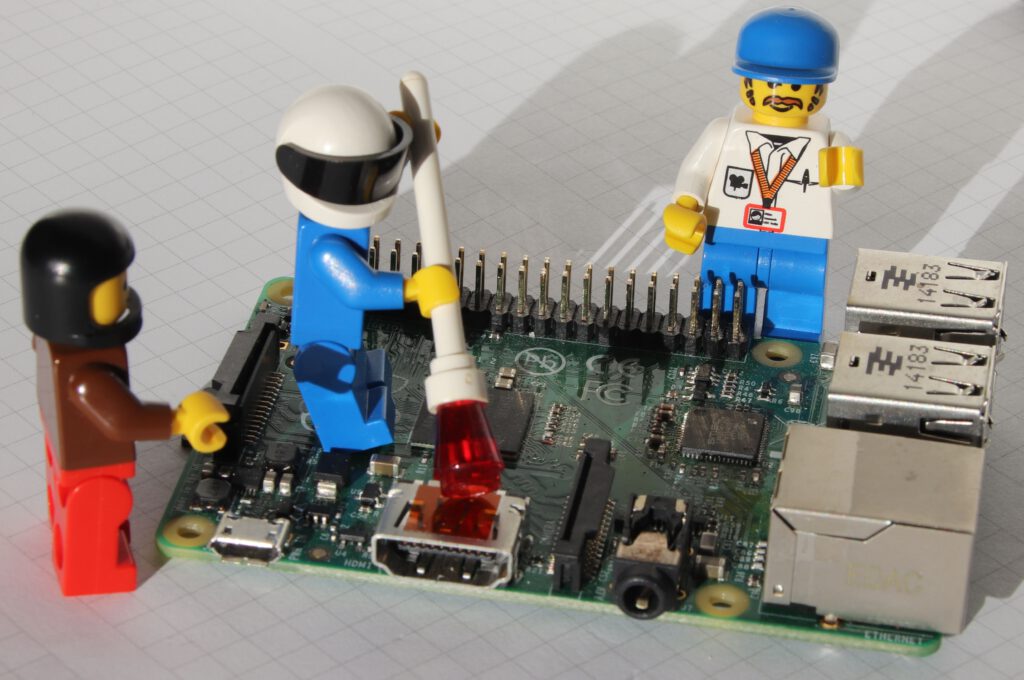 PDM systems: Who needs them and why
PDM stands for Product Data Management.
Its purpose is to be the sole source of truth for blueprints defining how to build each finished good that your company makes. In other words: it holds the detailed recipe.
It disables random changes by unauthorized people (Sourcing: "Hey let's purchase this cheaper component – I heard rumors that somebody in R & D said: it might work)
Changes are well documented
The content is crystal clear for all stakeholders, regardless of people leaving and joining, designs are changed or being built in multiple factories, internally or externally. Using those blueprints, the exact same high-quality finished goods will be the result after following the build instructions in PDM, regardless of: who purchases the components, who builds it in which factory.
So, what are we going to store in our PDM system?
Component information
Electronic standard parts
Including an AMPL (=approved manufacturer parts list) for each CPN (=company part number), see my earlier blog article.
Good to have: the PARDO rating – preferred, acceptable, restricted, do not use, obsolete (more on this in an article coming soon)
Storing manufacturer's datasheets is a common practice. There is no need to create another "in-house" datasheet, unless it is a customized part.
Customized parts
Think about special printed connectors, programmed microcontrollers, through hole electronic components cut & bend.
PDM lists the standard part and the nature of change/customization in an altered item drawing
Printed circuit bare boards
PDM stores the gerber data (needed by the PCB manufacturer), panel drawing, material spec.
Up to you if you like to specify released manufacturers on top. This is depending on the complexity of your PCB's
Spec driven parts
Usually parts you designed, being unique for your company. Think about plastic molded parts. Contains all drawings enabling the manufacturer to build it for you.
Assembly instructions
Well, obviously it is not sufficient to know what the ingredients are, you also need to know how to assemble them
Bill of materials – BOMs
Stored by assembly level, both electronic and mechanic BOMs. Consider your variants.
Label definition
This is the content of carton box label and product label.
Software
Means: The software to be downloaded into the memories or microcontrollers on board.
Interestingly, the software being stored in PDM system is a good example to hold the quality of a newly released products on a decent level. Nothing is so volatile than new software. It is a difference if an NPI engineer sends a version (hopefully tagged with a unique version label at all) to production, a day later the next version (but maybe only for variant C…) – or: the NPI engineer has to sign off the version 1.0 in PDM in written format officially, stating: This is now good enough to be build 10.000 times.
Revisions in PDM
You are usually managing 3 types:
"Released": this is the newest valid version to be used in series production
There must be only one released version.
Series production shall not start until all components / drawings / software are in release state.
"in change" or "preliminary": a newer version in work. Not released yet
"inactive": an older version, no longer active
Changing the content
As to the nature of a PDM system, changes cannot be done spontaneously. Various stakeholders such as engineering, sourcing and manufacturing representatives must sign off until the change will be put in place on the real shop floor.
What isn't stored here
As mentioned, it is an individual company decision to store source data in PDM, or in a professional engineering system, such as schematics, pcb board design data (e.g. Mentor, Altium), mechanical CAD data (CREO), software source codes and even compiler, software to optimize your label generation etc.
What you shouldn't see in a PDM system are parts having been tested and they were dropped, as well as "gossip" on each part, discussions with new manufacturers, about changes that never happened etc.
However, some of the information might be quite valuable – especially in times of material shortages. I have seen cases where the same non-fitting component was tested several times during the years, or where a new manufacturer was entirely verified, but simply never used for price. How often did we wish to know this fact when available stock would help us out of a production stop. My personal recommendation is to run a company wiki, article name = Company part name. Longer story on this in a future article.
Inputs and outputs
First, the easy one: data inputs must not happen on big scale or spontaneously. Exception: a first initial one-off load to crank up your new PDM system.
Data export is a feature to run your business more efficient, so the PDM export function is a valid requirement.
Examples:
Export the full Approved manufacturer part list:
Customer part numbers in col A, manufacturers part numbers in col B. I have seen automation going down to querying all approved manufacturing part numbers from dozens of distributors with one mouseclick, replacing 10 hours of work down to a 5 min coffee break until you see where to get your urgently needed component.
Export the Bill of materials:
BOMs usually appear in a company in 3 places.
PDM system: This is what the engineer designed and how the device has to be built.
ERP systems, such as Oracle or SAP: Triggers all components orders when we intend to build a number of finished goods.
Pick & place machine: This is the machine "creating the reality".
If you don't believe in the perfect world where everything is always in perfect synchronization, and all changes are making it to all downstream systems always perfectly, it's a good idea to export all BOMs from the PDM systems then run a compare check. The only chance is to do it fully automated, best once a month. I have seen factories producing 1000's of finished goods, resulting in half million of BOM records.
Automating the data flow Engineering into PDM
If you like to make your life easier, connect your CAD systems, such as Mentor or Altium to transfer data such as a
bill of material into your PDM system.
When I was young
Doing NPI, means having fun inventing new devices, testing them, building rapid samples I perceived PDM systems as pure bureaucracy. I can understand the motivated young and fast newcomers still if they are under the same impression. After being 35 year in the electronics industry, and having seen going wrong whatever could have gone wrong, seen people doing the work several times, seeing chaos at the moment of release such as emergency software mass updates by opening 1000's of carton boxes… my reply to the newcomers is:
"There is only one thing being worse than having a PDM system: it is to NOT have a PDM system in place".

Volker Ebert
Engineers say they make products. Well, apart from a few samples, this isn't true (unless you are building the James Webb telescope). What NPI engineers do is to draw blueprints that other people use to build products on years and years, trying to interpret them correctly and sometimes trying to survive the fast changing semiconductor industry building a device even after 10 or 20 years. We are all not paid for the blueprints, we are paid that as many as possible customers purchase as many as possible of our finished goods. And hopefully we are able to build them with released components being available (still), and a 100% crystal clear understanding on how to build them.