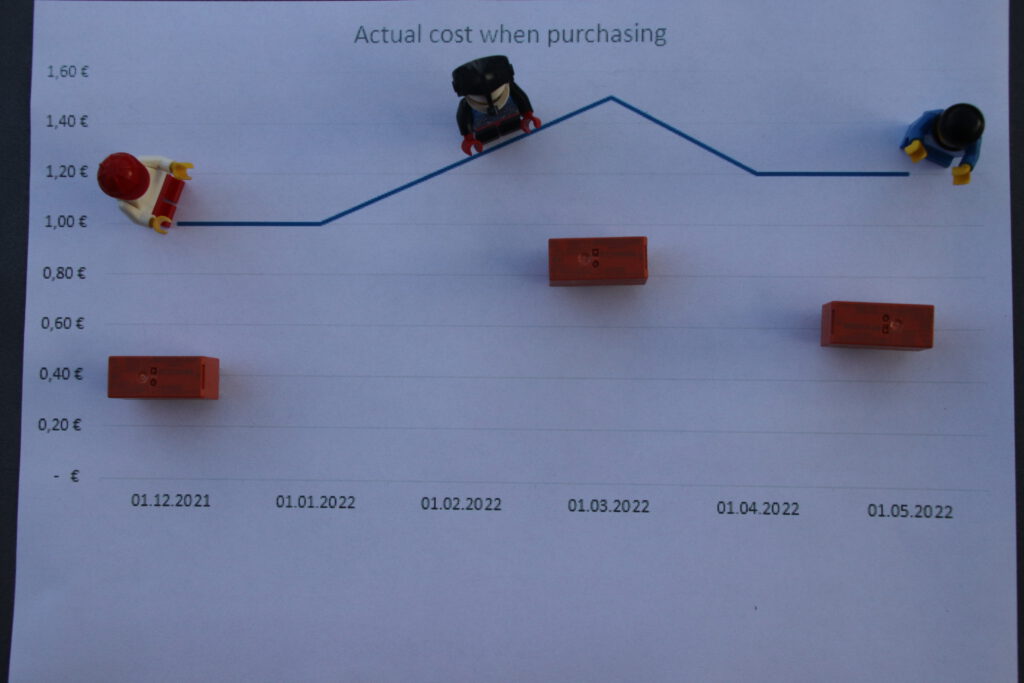 As a Component or Value Engineer, you usually might be successful in lowering the purchasing price of a given part – and everybody is happy, right?
Now, imagine the following scenario:
A component was purchased over years for exactly 1,00€
The manufacturer announces a price increase to 1,50€, and you are in a sole sourced situation
By qualifying a second source, you are able to mitigate this 0.50€ price increase to only 0.20€, as you qualify an alternative for 1,20€
So, do we have a saving or not?
You might say: "Yes, certainly", as without your good work, your company would have to swallow the 1,50€
Your financial controller might say: "I cannot see it in my Profit & Loss, all I see a 0,50€ increase"
Your boss might say: "What if we don't do anything… until we purchase the component for 1.50€. Then we will wait for another 12 months until these 1,50€ become the annual standard cost – the base for cost savings calculation. After this has happened, we will qualify the 1,20€ component and get a real 0,30€ savings booked from our friends in finance"
Dear finance people: Do you really want this to happen? Don't think so…
What's the learning though?
Cost avoidance is a pre-emptive strike against a cost increase to happen. Common sense tells us that it is a good idea to act early, and not to play according to "the rules".
So, dear Component Engineers and dear financial people: Sit together, have a chat and achieve an agreement how to avoid not to avoid cost increases. Feel free to book it under a different bucket, or strictly keep the 2 cases separately. (1= cost increase, 2= second source qualification).
But, please don't let people play weird games because they got weird goals and rules.
Very curious on your feedback, if it occurred in your company as well, and how you solved it.